PSB Imagine S Surround (pr)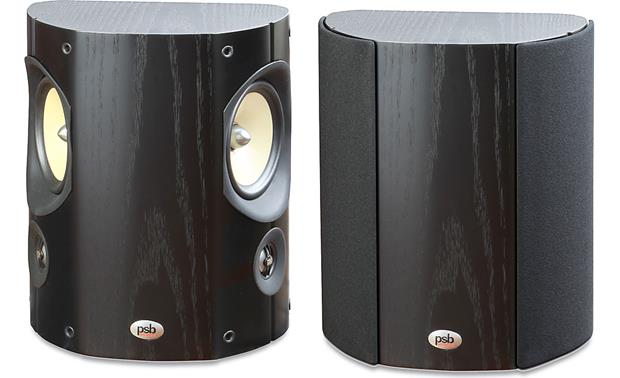 PSB Imagine S Surround (pr)
Tri-mode surround speakers
Dipole/bipole/dual channel monopole wiring options for flexible placement and setup
Frequency response: 65-23,000 HzCcabinet features hand-selected, real-wood veneers
10 3/4" x 12 5/8" x 6 7/8"
The Imagine S surround speaker offers exceptionally high performance with a broad range of wiring and placement options. For example, this Tri-mode Surround™ design allows for easy bipole or dipole wiring and placement. In addition, it offers the possibility of using one pair of Imagine S for 6.1/7.1 surround sound systems by wiring the forward firing baffles for the side surround channels and the rear firing baffles for the rear center surrounds.